Tailor-made engineering services
Development and supply of client-specific hardware and software embedded solutions based on Wattius BMS technology. From minor modifications of existing BMS products to complete tailor-made systems designed from scratch, we can provide the most optimal solution for R&D projects and specially for series-production highly-integrated products.
Contact us to evaluate your needs and provide the best tailor-made battery management solution.
Client-specific hardware and software solutions.
Custom communications and interfaces (CAN bus protocols, Cloud integration, wireless, etc.).
Specific safety and functional regulations and directives, including EMC, ISO2626 or IEC61508.
Mechanical integration with cells and cell modules.
Fine-tuning of SoC, SoH, SoF models.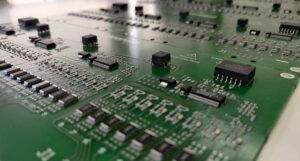 Development and supply of tailor-made high voltage BMS solution for large-format lithium stationary batteries.
Read More »